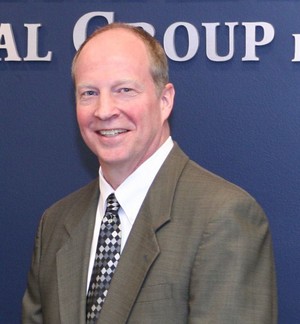 John
Zimmer
My wife Debbie and I have been married 30 years.  We are both Appleton West graduates, class of 1983.  We have a 22 year old son Jack.  His interest areas include music, roller coasters and video games!  
We love to travel as a family and Florida has been our destination of choice in recent years.  A week in Florida during the Wisconsin winter seems to do the trick!  We are active in our church, Faith Lutheran in Appleton.  I served as an Elder for several years and Debbie has been on several Boards.  We also enjoy getting involved in the community, including volunteer work.  
I am fortunate to be able to say that I love my job.  Financial Planning is an important part of people's lives and I'm truly appreciative of the trust and confidence that my clients' place in me.
Professional Designations:
CFP® CERTIFIED FINANCIAL PLANNER™ Professional
Investment Professional
Experience: 
31 years in the financial services industry, including 24 years with Zimmer Financial Group
Education:
University of Wisconsin - Madison
B.B.A.   Bachelor of Business Administration - Finance, Investment & Banking Degree  
M.B.A.   Master of Business Administration - Diversified Degree
J.D.       Juris Doctor - Doctor of Law Degree