Why Us?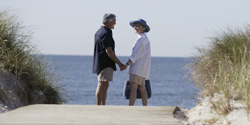 We are very fortunate for several reasons. First, we really enjoy what we do, namely helping people reach their financial planning goals. We work with our clients to help them make well-informed decisions about their investments and retirement plans and assist them in pursuing financial security. We help them understand their investment choices and make them feel comfortable talking about their finances.
Second, we are very blessed to have three talented and dedicated assistants, Claire Diedrich, Cindy Van Zummeren, and Brenda Busha. They really enjoy interacting with our clients and helping them in any way they can. We receive a great amount of positive feedback from our clients about Claire, Cindy, and Brenda.
Third, we have a very loyal client base. That's due in large part to our commitment to our clients. Quite often we hear from our clients that they did not receive the level of service and attention from their previous advisor that they currently receive from us. We go beyond basic investment advice. We meet with our clients on a regular basis to review their progress. We take our financial planning role very seriously and our clients value that level of dedication. We strive to build strong and lasting relationships with our clients, helping them to design a financial road map and then make sure that we continue on the right path. We also hold annual Client Appreciation Dinners as a thank you for entrusting us with their financial planning needs.
Our tagline on our WHBY radio ads is "Put our knowledge and experience to work for you." We personally invite you to do so.